Yes, They Think We Are Great!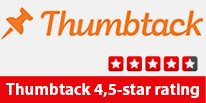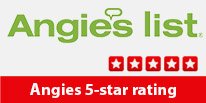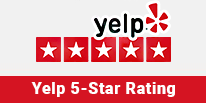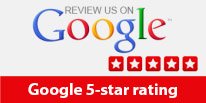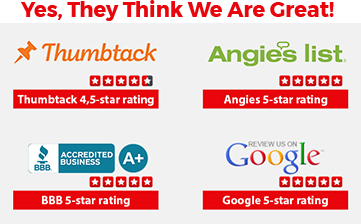 JennAir Appliance Repair San Diego
If you're experiencing problems with your JennAir appliances, you need a reliable repair service that can get them back up and running as quickly as possible. On-Time Sub-Zero Appliance Repair is your go-to choice for JennAir appliance repair in San Diego and the surrounding areas.
Why Choose On-Time Sub-Zero Appliance Repair?
Experienced and knowledgeable technicians
Quick response times and same-day appointments available
Affordable pricing and transparent quotes
Authorized JennAir appliance repair service
Customer satisfaction guaranteed
The Most Common Problems with JennAir Appliances
JennAir appliances are known for their high-quality performance, but like any appliance, they can experience problems over time. Some of the most common issues we see with JennAir appliances include:
Temperature control issues in refrigerators and freezers
Broken oven or stove burners
Dishwasher leaks or drainage problems
Washer or dryer not spinning or agitating properly
Range hood not properly ventilating
Refrigerator and Freezer Temperature Control Issues
If your JennAir refrigerator or freezer is not maintaining the proper temperature, it could be due to a faulty thermostat, a malfunctioning condenser, or a blocked air vent. Our technicians will diagnose the issue and provide the necessary repairs to get your appliance back to its optimal performance.
Broken Oven or Stove Burners
When an oven or stove burner breaks, it can be frustrating and even dangerous. Our technicians can replace faulty burners and igniters, and ensure your appliance is functioning safely and efficiently.
Dishwasher Leaks or Drainage Problems
Leaks and drainage problems in dishwashers can cause water damage and make your appliance unusable. Our technicians can identify the root cause of the issue and repair or replace any necessary parts.
Washer or Dryer Not Spinning or Agitating Properly
If your washer or dryer is not spinning or agitating properly, it could be due to a faulty belt, motor, or control board. Our technicians can diagnose the issue and provide the necessary repairs to get your appliance functioning properly again.
Range Hood Not Properly Ventilating
A range hood that is not properly ventilating can lead to smoke and odors lingering in your kitchen. Our technicians can clean or replace the filter, and make sure your range hood is functioning properly to keep your kitchen fresh and clean.
Contact us today to schedule your JennAir appliance repair appointment with On-Time Sub-Zero Appliance Repair. Our skilled technicians are available to provide you with the best possible service to get your JennAir appliances functioning properly again.