Yes, They Think We Are Great!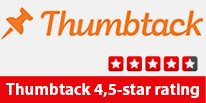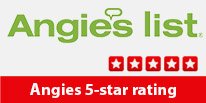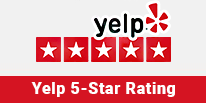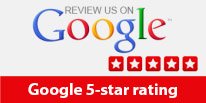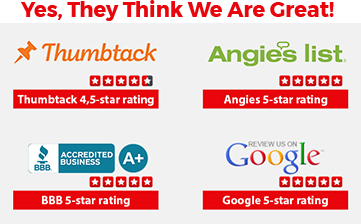 Kenmore Appliance Repair San Diego
Kenmore appliances are known for their durability and longevity. However, even the most reliable appliances can break down from time to time. If your Kenmore appliance is not functioning properly, you need a trusted repair service provider to quickly and effectively fix the issue. Look no further than On-Time Sub-Zero Appliance Repair for all of your Kenmore appliance repair needs in San Diego!
Why Choose On-Time Sub-Zero Appliance Repair?
Fast and efficient service
Skilled and experienced technicians
High-quality repair services at competitive prices
Use of genuine Kenmore parts for all repairs
Convenient scheduling and flexible appointment times
100% satisfaction guarantee on all work performed
Common Kenmore Appliance Problems
Kenmore appliances are generally reliable, but they can still encounter issues from time to time. Here are some of the most common problems we see with Kenmore appliances:
Refrigerator not cooling: This is a common issue that can be caused by a faulty compressor, clogged condenser coils, or a broken thermostat.
Dishwasher not cleaning dishes: A dishwasher that is not cleaning dishes properly could be due to a worn-out spray arm, a clogged spray armhole, or a faulty water inlet valve.
Washer not spinning: This could be caused by a broken drive belt, a worn-out lid switch, or a malfunctioning motor coupling.
Dryer not heating: A dryer that is not heating could be caused by a broken heating element, a faulty thermal fuse, or a clogged vent.
Stove not heating: This could be caused by a broken surface element, a faulty oven control board, or a damaged bake or broil element.
Expert Kenmore Appliance Repair Services
At On-Time Sub-Zero Appliance Repair, we specialize in repairing all types of Kenmore appliances, including:
Kenmore stove repair
Kenmore dishwasher repair
Kenmore washer repair
Kenmore refrigerator repair
Kenmore dryer repair
Kenmore range repair
Our skilled and experienced technicians have the knowledge and expertise to quickly diagnose and repair any issue with your Kenmore appliance. We use only genuine Kenmore parts for all repairs, ensuring that your appliance will function like new once we're finished.
If you're experiencing issues with your Kenmore appliance, don't hesitate to contact us for fast, reliable, and affordable repair services in San Diego. Call us today to schedule an appointment!