Yes, They Think We Are Great!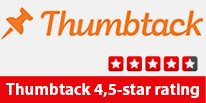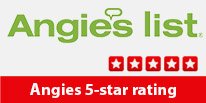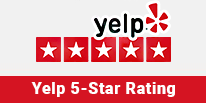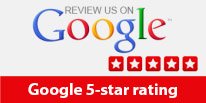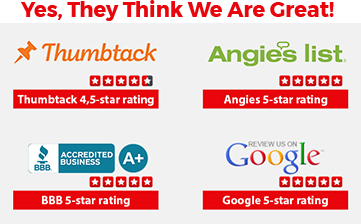 Viking Appliance Repair San Diego
If you're the proud owner of Viking appliances, you know that these luxury products offer top-of-the-line performance and cutting-edge features. However, even the best appliances sometimes require repairs to continue functioning at their best. That's where our team of experts at On-Time Sub-Zero Appliance Repair comes in.
Why Choose On-Time Sub-Zero Appliance Repair for Your Viking Appliance Repairs?
Fast and reliable service from licensed and experienced technicians
Competitive pricing on all repairs and services
Convenient scheduling options to fit your busy life
Authorized repair service for all Viking appliances
Quality guarantee on all work performed
The Most Common Viking Appliance Problems
While Viking appliances are built to last, they can experience issues from time to time. Here are some of the most common problems we see:
Stove burners not lighting: This issue is often caused by a faulty ignition switch, a clogged burner head, or a damaged spark module.
Dishwasher not draining: A blocked or clogged drain hose, a faulty drain pump, or a broken impeller can all prevent your dishwasher from draining properly.
Washer not spinning: If your washer won't spin, it could be due to a malfunctioning lid switch, a damaged drive belt, or a faulty motor coupling.
Refrigerator not cooling: A malfunctioning condenser fan motor, a damaged evaporator fan motor, or a faulty compressor can all lead to a fridge that isn't cooling properly.
Dryer not heating: A broken heating element, a faulty thermostat, or a damaged thermal fuse can all cause a dryer to stop producing heat.
Range not heating: If your range isn't heating properly, it could be due to a broken heating element, a damaged bake igniter, or a faulty oven control board.
Expert Viking Appliance Repair Services in San Diego
At On-Time Sub-Zero Appliance Repair, we pride ourselves on our ability to quickly and efficiently diagnose and repair any issue with your Viking appliances. Our experienced technicians are trained to handle any repair or maintenance task, from simple fixes to more complex repairs. Some of our most popular Viking appliance repair services include:
Stove repair and maintenance
Dishwasher repair and maintenance
Washer and dryer repair and maintenance
Refrigerator repair and maintenance
Range and oven repair and maintenance
Don't let a malfunctioning appliance disrupt your daily routine. Contact the experts at On-Time Sub-Zero Appliance Repair for fast and reliable Viking appliance repair services in San Diego. Call us today to schedule an appointment!